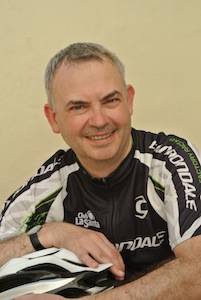 I'm Stuart Tevendale, an MOP (on a good day) triathlete, cyclist and runner. I've been involved in Multisport off-and-on since 1992 and cycling & running for a wee bit longer.
I've been a photographer since my school days where photography and basic darkroom work were taught as part of art class. Those classes ignited my passion for photography, which has continued to burn to this day. At the end of 2020, I got a DJI Mavic Air 2 drone.
A few of my images are here and some of them are for sale in my Picfair Gallery: https://stuarttevendale.picfair.com
Over the years, I've developed a number of applications, including iSMARTtrain, GarminBackup and MyZones.
For my technical blog posts (Mac, iOS & WordPress), see my company's blog at yellowfield.co.uk/blog/.