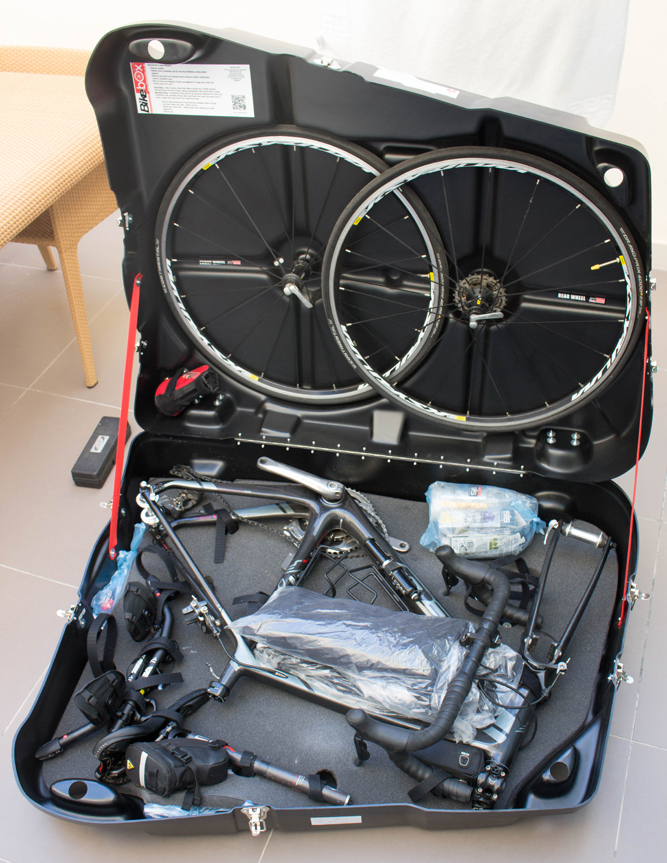 Shortly after xmas, I ordered a new bike box for our trip to Lanzarote. Previously, I'd used a Trico Iron Case, which had served its purpose well, but I wasn't confident that it's packing method wouldn't damage my new Felt Z3. Basically, in the Trico, the wheels lie on top of the frame, separated by a thin sheet of foam, then the top lid is placed on and the whole thing held together with straps. My concern was that the wheels would rub against the frame, potentially damaging the carbon.
BikeBoxAlan's product seemed like a good fit for what I was after – the bike's wheels were securely mounted in the lid of the box using wheel skewers, keeping them separate from the frame. The frame, together with the seatpost and handlebars are held in place by velcro straps.
One tip I picked up from Dan Bullock of Swim for tri was to use old skewers to secure the wheels as these can be bend during transit.
The box was certainly quick to pack, and, at first glance, everything seems to have survived the trip to Lanzarote.