On the way over to the recent KoM 100 km sportive, I got to thinking about buying a decent cycling top to wear in events like this – maybe something from Rapha, Assos or Etxeondo.
However, after putting my race number on with safety pins, I dropped the idea – the thought of poking holes in or potentially ripping an expensive race top put me off. On the drive home, I remembered something I'd seen on kickstarter (I think) – a magnetic system for replacing the safety pins. A quick web search turned up RaceDots, and an order was placed. Fast-forward to last week, when I arrived back from a trip to Edinburgh to a note from Royal Mail telling me I had to pay VAT on a parcel from the US – this was duly done, and the RaceDots were delivered.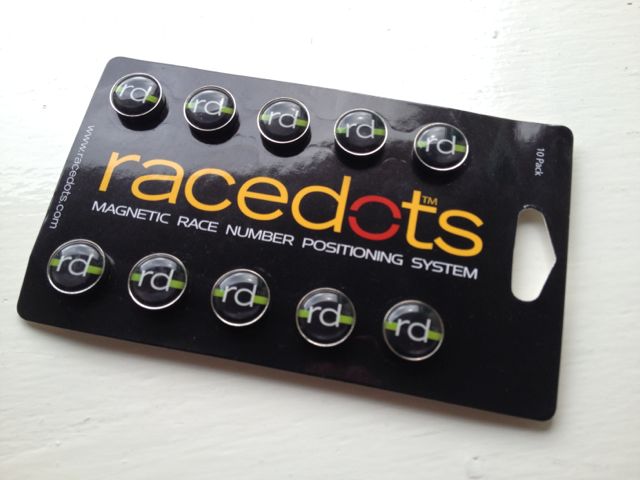 The RaceDots are basically a rare-earth magnet with a backing metal component. One part is placed inside the jersey, and the other outside on top of the race number. One RaceDot at each corner holds the number in place, much like safety pins, but without the holes. Be warned that there's a fair amount of force between the components, more than capable of nipping the skin!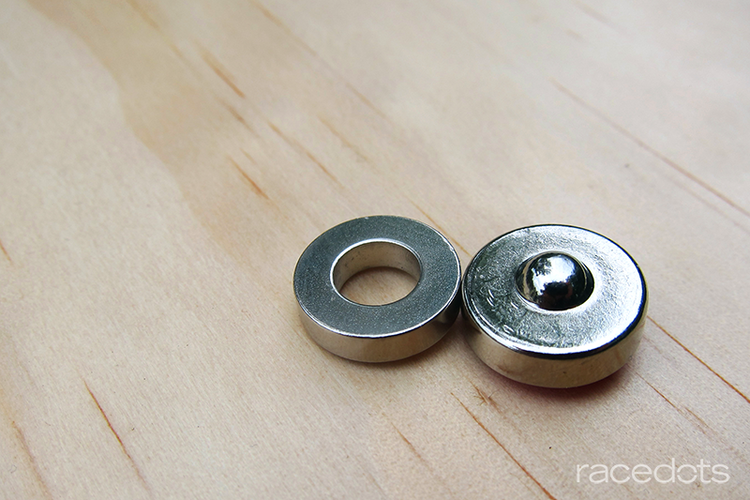 By strange coincidence, shortly after ordering these, I found out about a product which solves the same problem, but in a different way called NoPinz. This has been launched by a couple of guys from Devon who I know from the JBST camps in Lanzarote.