Project ANT – Live ANT+ Data on Your Mac
Project ANT is our new product from Yellow Field Technologies. It's an application to enhance your turbo training or treadmill sessions. For use with any ANT+ Sport compatible power meter, heart rate monitor belt, speed or cadence sensor, it displays your data on your desktop or laptop Mac with a graph or video.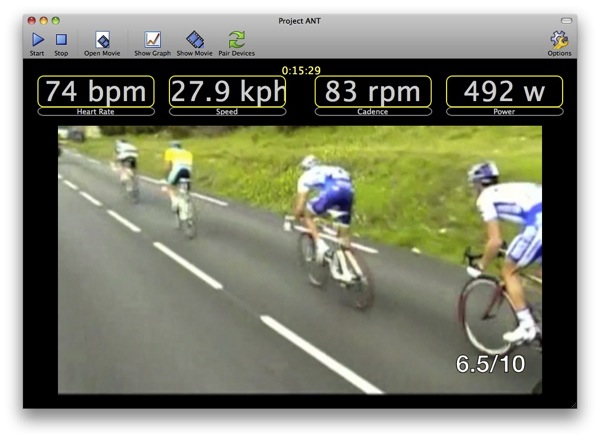 The data displayed in each field can be selected from a number of options, including average power and Phil Skiba's xPower, RI and BikeScore™ metrics.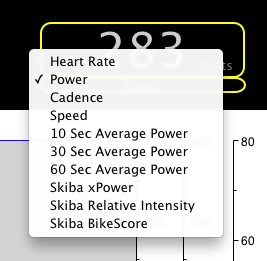 Project ANT uses Garmin's ANT+ USB stick to communicate with the ANT sensors.
The application is currently in the late stages of development, and the latest Beta can be downloaded from http://www.yellowfield.co.uk/projectant/. You can also join our mailing list at this page.
There are still a few features to be added to the application before final launch, including data export to tcx, csv and pwx formats, and session analysis.
Video image above, © Sufferfest.