Club La Santa Spring Triathlon Camp with Joe Beer and Dan Bullock
We're just back from the Club La Santa training camp in Lanzarote
Thursday
We arrived mid-afternoon, flying in from Glasgow. Weather hot compared with 1 or 2 deg back in Glasgow. Unfortunately, when putting my bike together, I managed to break the K-Edge SRM Magnet, so no power for the camp – tip for next time, remove the chain catcher before packing the bike (and take a spare)! I had a quick test ride up to La Santa village to check the bike was ok. Gill has a cold.
Friday
Went for a 30 minute run round the lagoon first thing, then to initial meeting for training camp. Swim session next with Dan Bullock of Swim for Tri. I managed 2000 m, not too bad considering it was the first time I'd been in the pool since last Club La Santa camp in 2015! I sat out a few lengths towards the end, as I was getting a bit tired. Bike in afternoon was a 2 hour ride up to Mancha Blanca via Soo. We had to turn at Mancha Blanca and retrace our route due to roadworks on main road down to Tinajo. Celeb encounter in the evening when we were almost run over by pro triathlete Michelle Vesterby on her bike in the complex – and yes, she IS always smiling!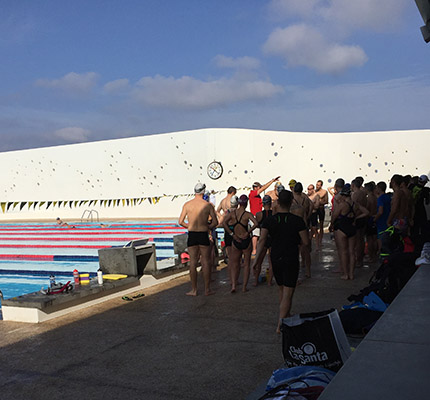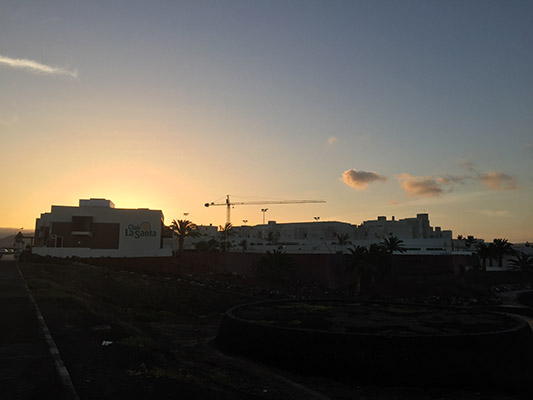 Saturday
Again I went for a 30 minute run first thing, having decided to skip the swim session due to stiff shoulders – probably over did it a bit the previous day. The afternoon's bike, led by Dan, was a 2:30 ride over Fire Mountain to Yaiza for coffee stop, then retracing our route back over Fire Mountain from long side.
Sunday
Felt a bit ropey – might be getting Gill's cold, so just did a run first thing, then a short bike ride over to Famara via Soo and back. Had a quick bike around the village of Famara as I'd only passed through it quickly in the past.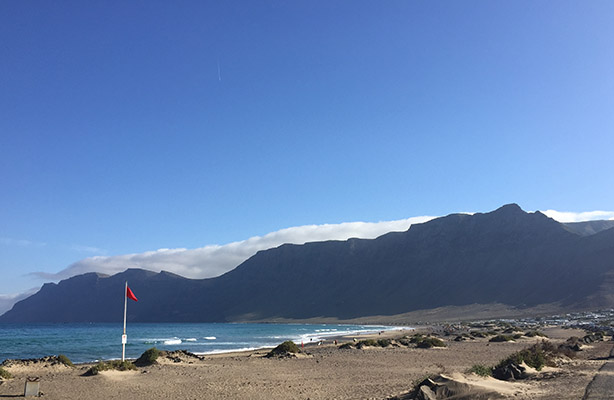 Monday
Definitely got Gill's cold – skipped the planned 6 hour bike to Tabeyesco. Rest day
Tuesday-Friday
Laid up with Cold – no training other than walking around the lagoon. Spectated at the camp triathlon. Had a great final night meal in El Lago restaurant.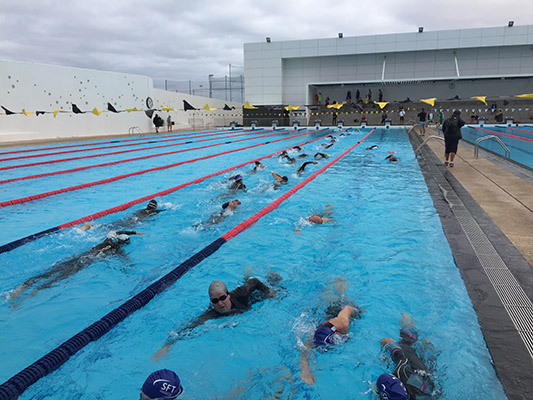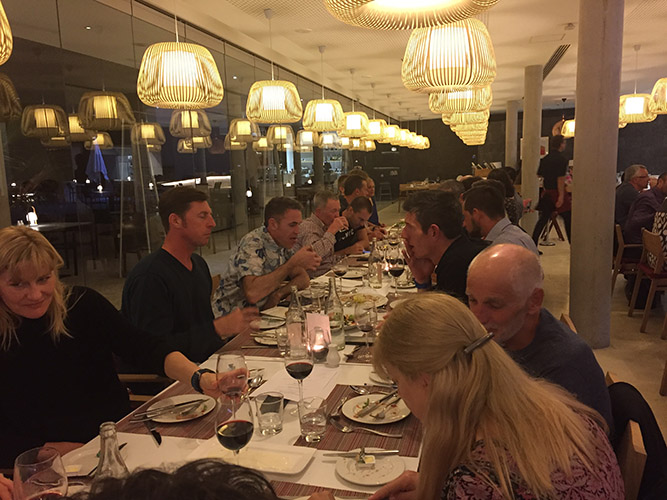 Sunday
Went to Teguise market and had lunch at La Cantina.
Monday
Felt much better so biked over to Soo, down to Famara and back. Windy! Slept for ages afterwards so maybe not completely recovered.
Tuesday
Intended for go CLS – Soo – Famara – Soo – Mancha Blanca – Tinajo – la Santa, but cut leg to Famara short because of wind – sand blowing across the road like drifting snow – just like being at home! The run back down into La Santa from Tinajo was very windy.
Wednesday
Last full day at CLS, so biked Soo – Mancha Blanca – La Garia – Yaiza – Fire Mountain – Tinajo – La Santa for a 55 km ride. It's a fantastic ride through the wine-growing region of La Garia. Wish I'd taken the time to put my Garmin Virb back onto my bike before the ride. Great end to the holiday.